Results for the Canada Post Partner of the Year Award are in. And Partner of the Year goes to… One To One Mailing.
We couldn't be more excited to announce that we have been named Canada Post Partner of the Year! One To One Mailing has been a part of the Canada Post Partner Program since 2011. In 2016, we also became an Expert Partner. However, years of experience in direct mail marketing isn't the only thing that set us apart from our competitors.
Here's what it means to be a Canada Post Partner and how One To One Mailing became Partner of the Year.
Canada Post Partner Program – What is Means to be a Partner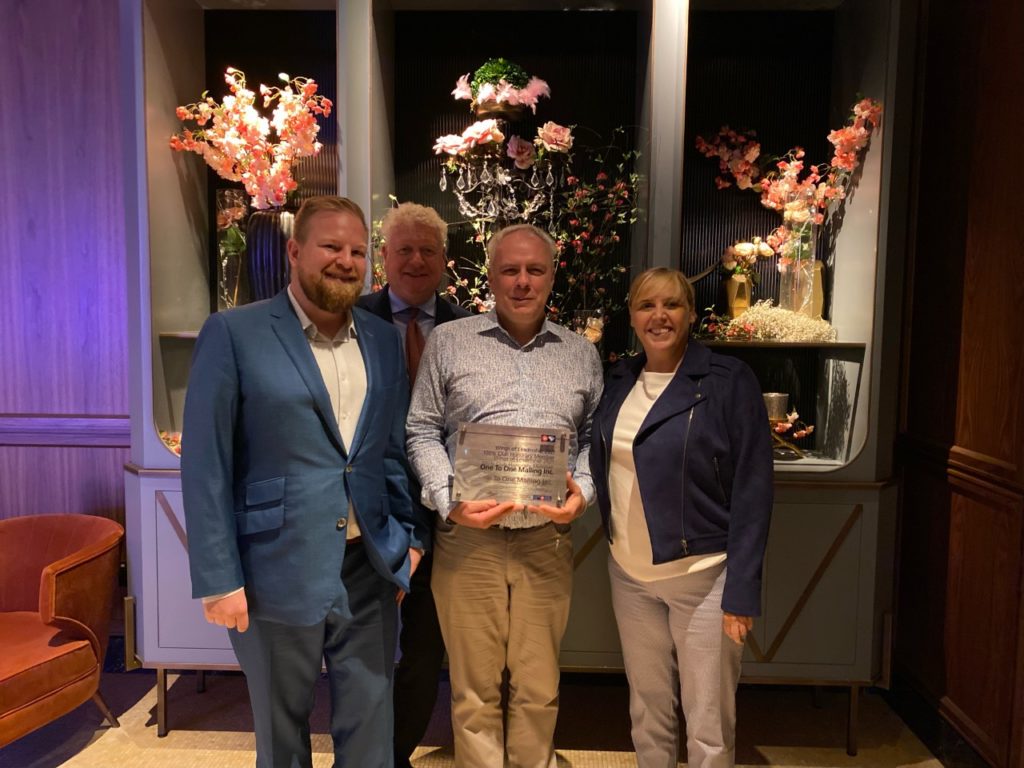 The Canada Post Partner Program was created to help small and medium-sized businesses connect with experienced direct mail service providers in Canada. Canada Post Direct Mail Partners include organizations that offer direct mail printing and processing, data management, campaign strategy and more.
To become a Canada Post Partner, print and mail companies must be approved. To apply, mail service providers must submit an application. This application describes the types of services they offer and where they operate.
Once approved, Canada Post Smartmail Marketing™ Partners are listed on Canada Post's online Partner Directory. In addition, partners receive education, training and direct mail resources to help them enhance their operations.
As an approved Canada Post Partner, a direct mail company can provide the following services on behalf of their clients:
Sign for mail
Send mail
Create and dispatch direct mail campaigns
Apply volume-based discounts
Canada Post Smartmail Marketing™ Partners also have the option to become Expert Partners.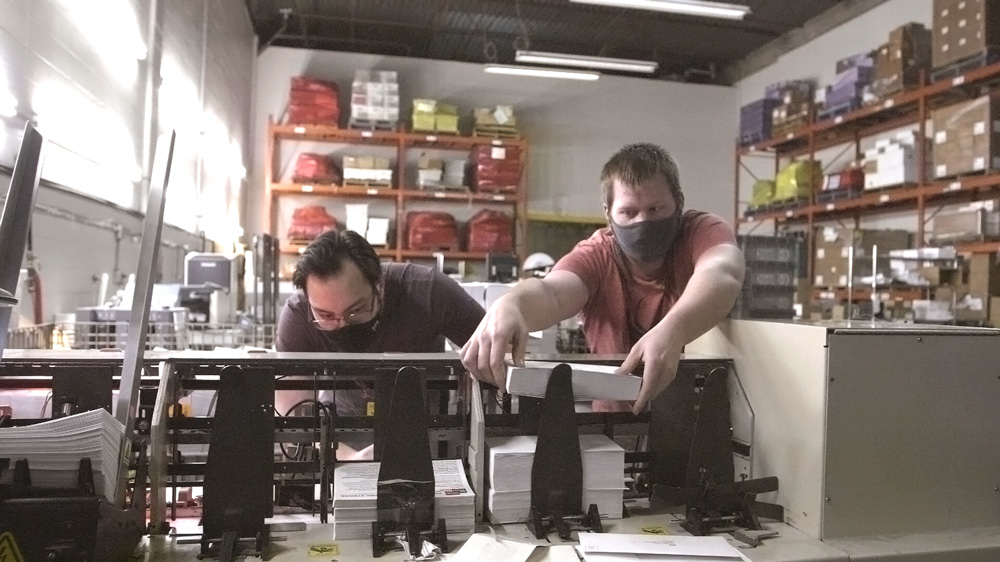 Canada Post Expert Partners
To become an Expert Partner, businesses like One To One Mailing must provide reliable direct mail services. They must also participate in educational and professional development exercises created by Canada Post.
When a mailing company becomes a Canada Post Expert Partner, they gain access to exclusive data and resources. Typically, these tools are only reserved for large organizations.
As a result of their extensive knowledge and expertise, a Canada Post Expert Partner can help small and medium-sized businesses:
Reach new customers
Design effective direct mail campaigns
Minimize postage costs
Handle all printing and mailing processes
Now that you know more about the Partner Program, let's take a look at how Canada Post selects Partner of the Year.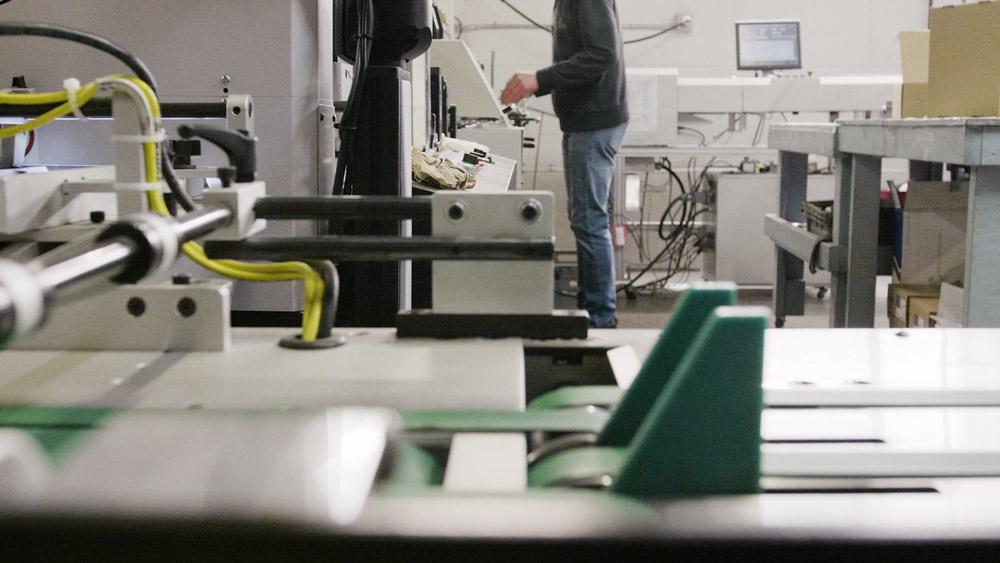 Partner of the Year Criteria
Each year, Canada Post selects an Expert Partner as Partner of the Year. The winner of this award, also known as the Partner Wings of Leadership Award, is selected based on various performance criteria. These criteria include:
Revenue growth
Customer growth
Collaboration with Canada Post's sales team
Commitment to building relationships within the direct mail space
Dedication to training
Investment in innovative solutions that improve the market
One To One Mailing demonstrated exceptional performance – meeting and exceeding the criteria mentioned above. But, let's get specific. Here's what set One To One Mailing apart from other direct mail service providers.
What Makes One To One Mailing a Top Canada Post Partner
One To One Mailing strives to provide outstanding direct mail services. Our entire team is dedicated to growing and improving the business, as well as innovating within the direct mail space. As a result of our efforts, One To One Mailing has seen significant revenue and customer growth.
We work closely with the sales team at Canada Post to ensure we are familiar with the latest product advancements and data. In addition, One To One Mailing is constantly developing new partnerships with businesses across Canada.
We also invest heavily in new technology and, most importantly, our people. In 2021 alone, One To One Mailing completed 57 continuing education courses – the highest of any Canada Post Partner. We also utilized our innovative printing and mailing technology to help our clients succeed through direct mail marketing.
Advanced One To One Mailing Technology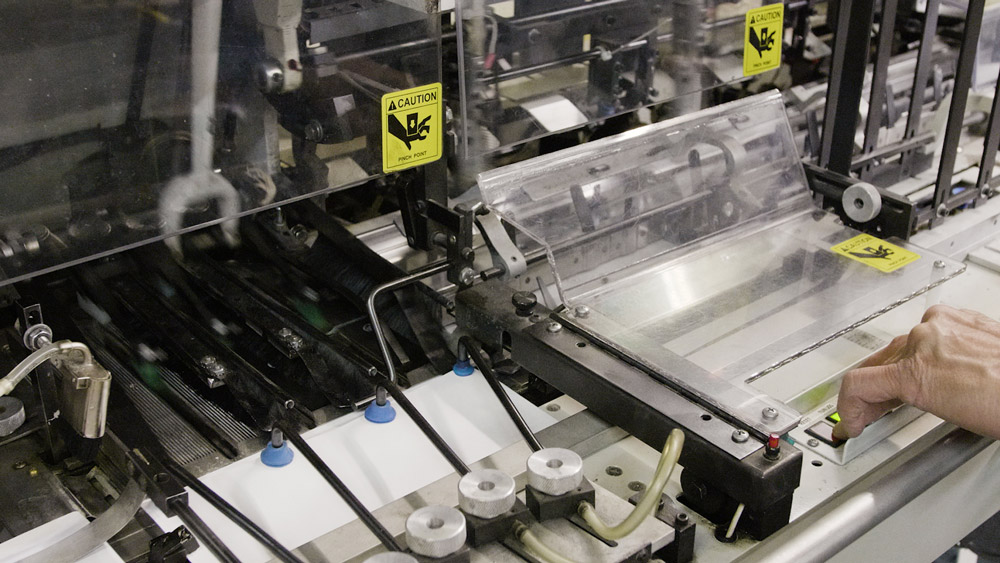 Every day, we put our innovative printing and mailing tools to work to help small and medium-sized businesses earn more customers while minimizing direct mail costs.
Some of our most advanced print and mailing technology includes:
XMPie
XMPie is the unassuming Superhero at One To One Mailing. This tool takes the ordinary and makes it extraordinary. More specifically, it enables our programmers to personalize every word, every image, every pixel on a mail piece. This results in highly customized messages that get results.
Variable Printing
With the help of XMPie, One To One Mailing provides variable printing. This dynamic printing capability allows us to change nearly any aspect of a mail piece without slowing the printing process. For example, we can change images and text from one mail piece to another during the printing process. This allows us to create highly personalized mail that converts.
Intelligent Inserting (Camera Matching)
At One To One Mailing, we use a triple camera-match system with 2D bar code technology. As a result, multiple pieces of personalized collateral can be matched and inserted directly into a closed face envelope. The matching name is then ink-jetted on the outer envelope. Our perfect match intelligent read and print inserters allow us to offer highly personalized one-to-one direct mail marketing projects for maximum ROI.
PCT (Postal Code Targeting) API
This innovative tool is the first of its kind in Canada! It helps us quickly and accurately pull a data count at the postal code level.  Therefore, our clients can launch direct mail campaigns within a few days and target as few as 150 households.
One To One Mailing uses these tools to make data processing and printing more efficient. Ultimately, this allows us to create direct mail campaigns quickly and cost-effectively. Thus, One To One Mailing provides ideal direct mail for real estate, automotive businesses, and more.
By combining the tools above, we have also created an innovative online direct mail ordering service called PostNow. This advanced new tool is the first in Canada and a valuable contribution to the direct mail space.
PostNow – Our Latest Direct Mail Marketing Innovation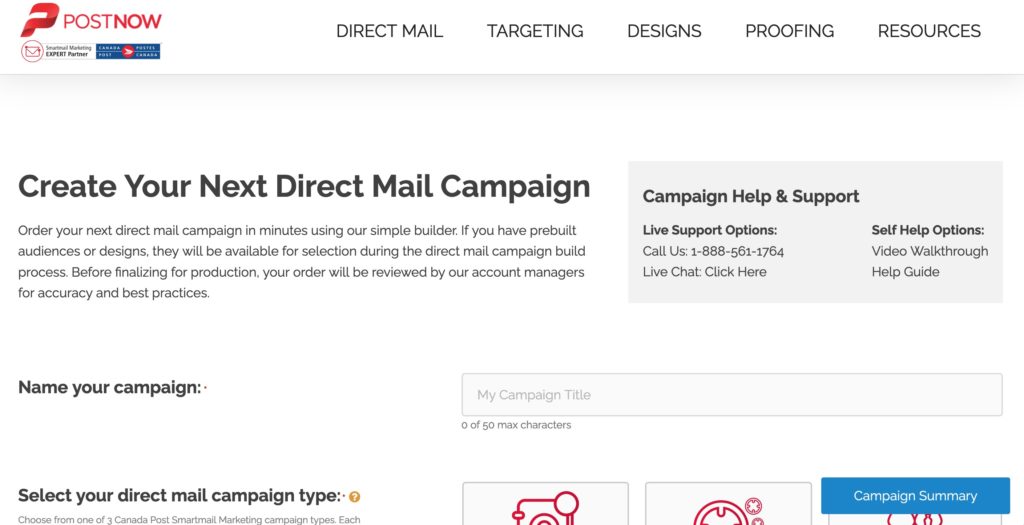 In the past, it was difficult for small organizations to find reliable and affordable tools for creating and distributing direct mail campaigns. Therefore, many small businesses missed out on the vast benefits of direct mail. One To One Mailing set out to change that.
Armed with an in-depth understanding of small business needs and knowledge of direct mail, we created PostNow. Our goal – to help small businesses quickly and easily create direct mail campaigns online.
Using PostNow, small businesses can build Smartmail Marketing Campaigns online. More specifically, they can create Personalized Mail, Postal Code Targeting and Neighbourhood Mail campaigns at the touch of a button. PostNow also allows small businesses to print smaller quantities of direct mail. Best of all, they'll gain access to the same mail marketing tools used by large multi-million dollar companies.
To help businesses create mail marketing campaigns that convert, we integrated our PCT API into the PostNow ordering system. This allows our clients to quickly review a target area and receive instant pricing estimates.
We hope that by providing these tools more small businesses can take advantage of direct mail.
Looking for an online direct mail solution? Check out PostNow. Or, contact the direct mail specialists at One To One Mailing. We'd be happy to help you create an effective and affordable direct mail campaign.
1-888-561-1764
info@onetoonemailing.ca