What Our Clients Say
Check out some of the comments and reviews our clients have left for us. From simple direct mail campaigns, to complex, trade-show worthy marketing material and wide-format signage, our clients know they can trust us to deliver excellence every time.
The Alberta Snowmobile Association has been working with One to One Mailing for a number of years on sending out our annual membership mail out, so when we learned they were expanding to include design and printing services it was a natural fit. Jenni Hillaby took on our project – our 2017 Trail Guide – and we were not disappointed with the results. From start to finish Jenni and the whole team at One to One was a pleasure to work with! They listened to every detail we needed included or removed from our project, the work was done in a timely manner and we ended up with a final product that our whole Board of Directors raved over! We would gladly recommend their services – from mail outs, print services and design work to any of our colleagues. Thanks again Jenni and Dan and the whole team at One to One!
Masters of mailing campaigns. They handle everything from the printing to the delivery. A great company that I have complete confidence in. Craig Freer, Alexandria and Joanne House are great to deal with and never miss anything. If you want the best, look no further.
I never really knew a place like this existed, I could email a list and what I want to send and it's done. Or I could say something like people over 40 and a income of 80k+ and it's done, the more I learn about one to one mailing the more I need them. I highly recommend them for your company.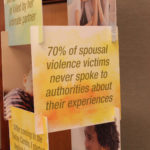 Our breakfast was a tremendous success I think, especially for our first event. We exceeded many of the goals we set for ourselves, so we'll definitely take it as a win ?. The tower was incredibly useful and generated quite a bit of conversation. We put it to the left of the stage, which really "encouraged" people to look at it. It was also an awesome backdrop for a few photos lol
Needed some last minute cards on Friday. The staff at One To One Mailing designed and printed 1000 business cards in 6 hours ready to go for the weekend function. Highly recommend them.
It went so well that we've been so busy since it landed! We've had really great success with it so far, 55 calls […], leads coming in through the website and a full campaign in VIN for our sales people to follow up with customers. In fact, we've had so much success with this campaign, we want to run many more of these!
Had a great experience with one to one mailing, Alexandria Freer took the time to explain all that one to one had to offer and I soon realized the importance of using one to one mailing from gift cards to selected mail outs. great company.
When looking for a marketing company to help support our most recent event, Braeden and [One To One] showed the most potential value out of all of our prospects. Braeden was very supportive leading up to, during, and after the event, and our event turned out to be very successful. I am very happy with the service we received and would recommend their services based on our amazing initial experience with One To One!
At Terra Centre for Teen Parents, we require consistent and reliable mailhouse services for our communication and resource development efforts. When we work with One to One Mailing, we know our print and mailing projects will be on time and on budget. Their team is excellent.
"The first campaign we ran with One to One generated significant activity through the pURLs and call tracking, and was so successful that we booked a follow up for the next month before the first event finished! Looking forward to continuing to work with their team!" Read more
The first campaign we ran with One To One generated significant activity through the pURLs and call tracking, and was so successful that we booked a follow up for the next month before the first event finished! Looking forward to continuing to work with their team!
One To One Mailing has been very responsive to our needs and has prioritized understanding our business processes. We've worked closely with both Dan and Jordan and we have been impressed with their timely communication, industry knowledge, and commitment to getting the job done right.
Great people to work with!
The entire crew at One to One Mailing Inc go above and beyond, I couldn't be happier with the magazines I ordered! The colour, print quality and specs are spot on!!! Great job!! Thank you!!!
Great staff. Have lots of great advice and ideas.
One to One Mailing provides great customer service and is really easy to work with.
"As an emergency response initiative looking to offer supports to individuals affected by Covid-19, getting information regarding our supports out to those most affected was imperative, during Alberta's Third Wave. Working with the team of One-to-One Mailing we were able to directly reach those who needed our services the most by targeting specific demographics, neighbourhoods, and households. As a result, our Call Centre number increased dramatically, and the people who needed food, income, and mental health support, were able to access our services."
Craig and his team are great. They always get our clients campaigns out on time and the quality is top notch. We also do our business printing with One to One. They have done great work on everything from business cards, to brochures, and even annual reports.
I deal with Alexandria and she is excellent. I like one to one because they can deal with design to print to mail. The quality is superior and delivery time is quicker simply because you're dealing with one company not 3.
"The first campaign we ran with One to One generated significant activity through the pURLs and call tracking, and was so successful that we booked a follow up for the next month before the first event finished! Looking forward to continuing to work with their team!"