#1 Rated Mail House for Small Businesses
See What Our Customers Say
We have used One To One Mailing to do some direct mail marketing in Alberta and British Columbia, They are fast efficient and do their best to find cost-effective ways to help your business!
I like One To One because they can deal with design to print to mail. The quality is superior and delivery time is quicker simply because you're dealing with one company not 3.
Mailing a campaign made easy and effective. Very easy to work with and efficient.
I never really knew a place like this existed, I could email a list and what I want to send and it's done. Or I could say something like people over 40 and an income of 80k+ and it's done, the more I learn about one to one mailing the more I need them. I highly recommend them for your company.
PostNow.ca – Online Ordering for Direct Mail Campaigns
Build high-quality Personalized Mail campaigns online in under 10 minutes. Our online direct mail ordering system, Nekst Direct, was built for Real Estate agents looking for a No Contract direct mail solution that was affordable, simple and fast.
One To One Mailing's technology combined with our Canada Post Expert Partner status & decades of experience makes us the preferred choice for Real Estate agents across Canada. Boost your direct mail marketing ROI with our lower-priced campaigns, and time-saving tools.
Check out our step-by-step guide to Real Estate Agent Direct Mail and see how to quickly and easily set up a campaign.
Contract Postage Rates

Pay the lowest possible price on your postage. We apply your real estate franchise postage rates as set up by Canada Post. No hoops to jump through.
Online Campaign Pricing

Enter your quantity and you'll instantly see the exact cost of your campaign as you build it online. Volume discounts are applied automatically.
All-In Pricing

Our online campaign builder provides a price that includes design, data, print & postage. No hidden fees. Extremely competitive.
Campaigns from 150 Pieces

Have a small customer list? You can create Personalized Direct Mail campaigns as small as 150 pieces all the way up to 50,000 online.
Buy* Names & Address

You can now rent name and address data through Nekst Direct. Starting at $75 for 500 addresses, or $0.15 for 500. The best value in Canada.
Tons of Templates

Looking for a direct mail campaign template? We have you covered. Customization is included in the campaign cost too!
Powerful marketing campaigns exclusively for real estate agents.
Creating a successful real estate direct mail campaign doesn't need to be difficult or time-consuming. One To One Mailing is here to help make planning, designing and ordering your campaign fast and simple – so you can focus on what really matters.
Our online tools and services are designed to help real estate professionals create more effective marketing campaigns. Want to learn more?
Talk with one of our experienced direct marketing experts today! We'll discuss your real estate needs and determine how direct mail can help you reach your goals – no obligations, no strings attached.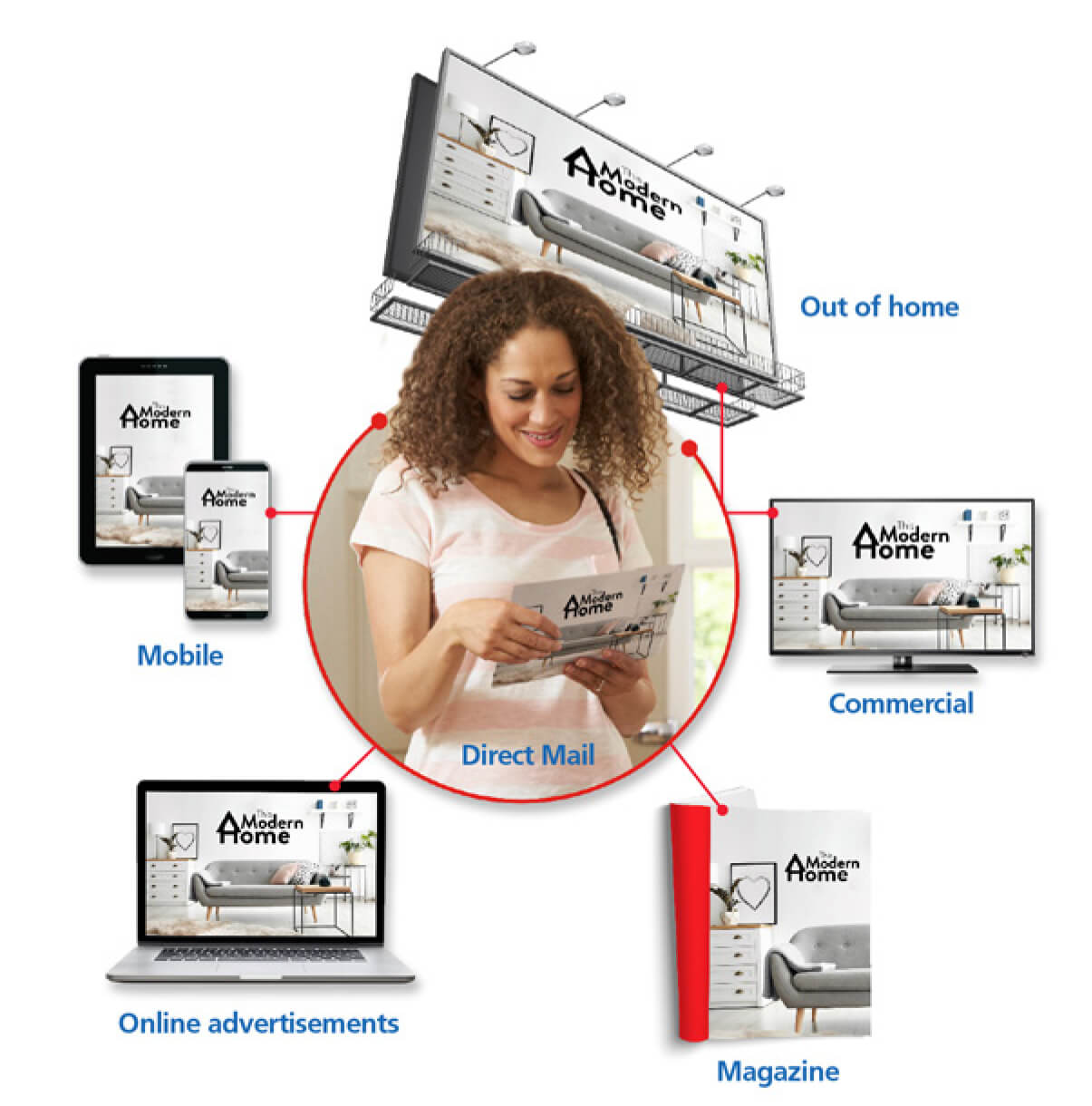 Target your customers with our incredible data sets
One To One Mailing has access to powerful, highly-targeted data sets. Using this information, we'll help you target the right people in the perfect neighbourhoods and boost awareness through direct mail.
More affordable than you think.
For more than 20 years, One To One Mailing has been helping businesses successfully reach ideal and profitable customers. As a Canada Post Expert Partner, we deliver timely and efficient campaigns. Our marketing experts will help you focus your marketing dollars on neighbourhoods and clientele that will provide the most value. Our extensive experience also means that our real estate marketing campaigns will:
Stand out in the mailbox and on the countertops of your ideal clients.

Be accompanied by metrics to measure effectiveness.

Save you time and energy. Our custom tools, developed exclusively for the real estate market, will allow you to design, develop and order a compelling campaign in minutes.
Want to know why 100s of customers trust us to deliver incredible direct mail marketing results every month? Contact our team to learn more or sign up for a free account to get started!
We make your campaign stand out.
Our specialized add-ons were designed to help real estate professionals stand out. Drive engagement, boost awareness, and elevate your marketing efforts with the help of these value-added options. 
Post-It Note

Call Tracking & Recording, Complete with Call Dashboard

Landing Page Development

Complimentary Digital Campaigns including Google, Facebook & Instagram
Sign up for a free account and start planning your campaign today. No commitment required.
Target Your Way

Our marketing experts will help you discover profitable neighbourhoods and the best way to reach your ideal audience. Target existing contacts, specific neighbourhoods or our exclusive data sets.
Professional Design Included

Professionally designed campaigns are no longer only for top-sellers. Our designers will ensure a quality campaign that reflects your brokerage and personal brand. Stand out with professional design.
One-Stop Shop

We'll design, print and mail your campaign directly from our facility. Thanks to our all-in-one service, you'll save time and energy – so you can focus on the needs of your clients. Now that's true value!
Online Campaign Ordering

One To One Mailing's exclusive online direct mail campaign builder allows you to create and order powerful mail marketing campaigns online in minutes. Effective marketing has never been so easy.
Micro-Campaigns

Interested in running a small campaign but can't find an expert to help? Our team specializes in real estate micro-campaigns. So, whether you want to go big, or keep it small, we're here to help. Start with as little as 150 pieces.
From earning new clients to promoting a particular property, we'll help you reach your goals. Our highly targeted campaigns and real estate mail specialists will optimize your marketing efforts. Your success is our success.