Looking into direct mailing services and wondering what's the best solution for targeted delivery? There are a few alternatives when it comes to distributing your direct mail campaign. This includes mail delivery services offered by Flyer Force and Canada Post. But what exactly is the difference between Flyer Force and Canada Post? And, more importantly, which is the better option?
We'll take a detailed look at these options so you can decide which works best for your business.
Have more questions? Ask the direct mail marketing experts at One To One Mailing. Our team is happy to help you compare solutions and plan a campaign that gets results.
What is Flyer Force?
We're willing to bet that every Canadian has heard of Canada Post. However, Flyer Force might not be as recognizable.
Similar to Canada Post, Flyer Force provides door-to-door mailing services. They deliver direct mail to households throughout Alberta. This includes the delivery of national and local flyers, product samples, catalogues and other direct mail marketing materials. The services provided by Flyer Force and Canada Post are essential to a successful direct mail marketing campaign.
Flyer Force vs Canada Post 
Although Flyer Force and Canada Post appear to provide the same services, there are many differences between the two.
Below are some of the most notable distinctions.
Cost of Direct Mail Delivery
When it comes to local mailing services, the delivery price varies quite drastically.
To have Canada Post deliver 1,000 flyers, you'll pay approximately $110. With Flyer Force, however, the cost is about half – $48 to $65, depending on the frequency of your direct mail campaigns.
There's no doubt about it – Flyer Force is one of the cheapest options out there.
That being said, it's important to consider why the price of seemingly identical services varies so greatly. As the saying goes – "you get what you pay for". In this case, as in most cases, the more expensive option costs more for a reason.
Let's take a look at why Canada Post is more expensive than Flyer Force.
Delivery Standards
When it comes to the number of households that can be reached, Canada Post can deliver to more locations.
Flyer Force's mailing services reach approximately 330,000 homes in Edmonton and the surrounding area, and approximately 800,000 homes across Alberta. However, this is only about 92% of the homes that Canada Post delivers to.
Part of the reason for this is that Flyer Force does not have access to locked buildings. This means that they cannot deliver direct mail to apartments or condos that require a key to enter. Canada Post, however, does have access to these types of residents. As a result, you can target houses, apartments, businesses and even farms with your direct mail campaign when using Canada Post.
Flyer Force also offers EMC (Extended Market Coverage) delivery. This means that they deliver direct mail marketing materials only to homes that do not subscribe to daily newspapers. Canada Post, on the other hand, has total market coverage and can deliver to all the homes that you wish to target.
Targeting Capabilities – Flyer Force vs Canada Post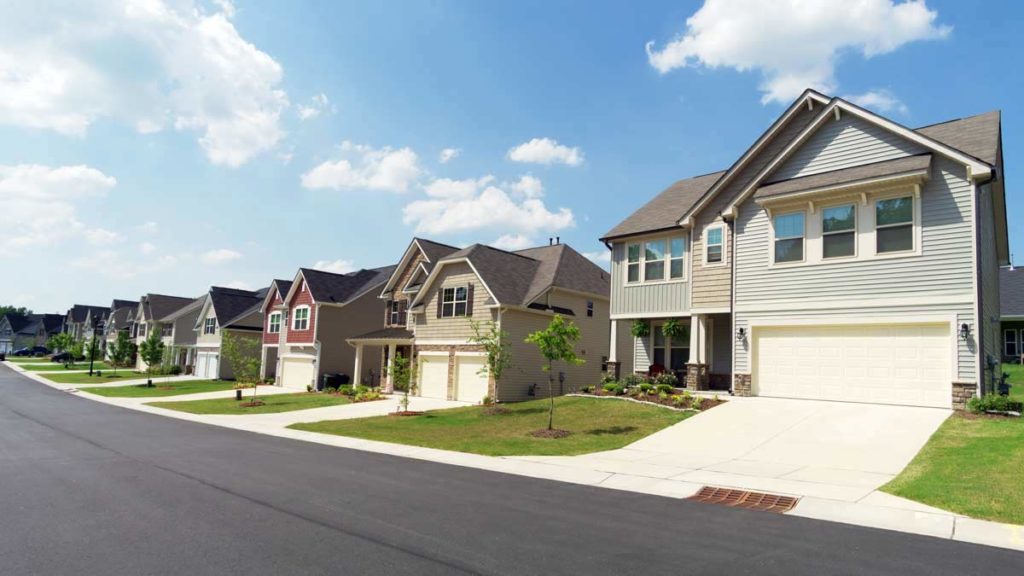 The targeting capabilities of Flyer Force and Canada Post differ significantly as well. While Flyer Force is only able to target based on postal code, Canada Post offers a wealth of alternatives.
For instance, Flyer Force targets by FSA (Forward Sortation Area). In other words, when sending out direct mail via Flyer Force, you'll only be able to target homes based on the first three characters of their postal code (e.g. all homes with the code T6E). However, with Canada Post, delivery is targeted based on a letter carrier walk (LCW). This means that you can target homes based on several characteristics, including:
The construction date of the home
Average household income
Whether the resident owns or rents, etc.
Thinking bigger than direct mail marketing in Western Canada?
Canada Post, and its Mail Marketing Expert Partners, can deliver your mail marketing campaign locally, nationally and internationally. Flyer Force, however, can only reach local Canadian households. The mailing services company is present in Edmonton, Calgary, Toronto, Vancouver and other major cities in Canada.
Delivery Frequency
Another important factor to consider is when your mail will be delivered.
Flyer Force delivers mail every Thursday – just once per week. Canada Post, on the other hand, delivers mail every day of the week.
You might be thinking to yourself – why does this matter?
The answer is – targeting.
Just like other forms of marketing (e.g. email marketing, social media marketing), the day of the week can have a significant impact on interaction rates and, in the case of mail marketing, open rates. For example, through research or testing (or both), you may find that homeowners are more likely to read their mail and call the number on your flyer early in the week. Therefore, the ability to have your marketing materials delivered on any day is an important advantage.
How Mail is Delivered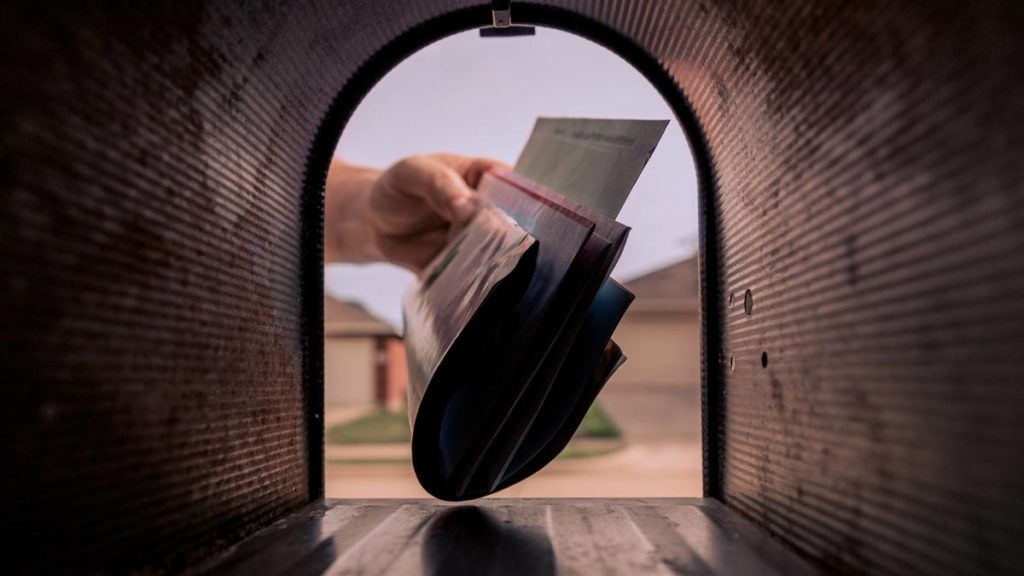 Canada Post and Flyer Force also differ in how they deliver mail.
Flyer Force delivers flyers, product samples, and other mail along with the bundle of flyers that they deliver each week. This bundle of approximately 12 to 20 flyers includes mail from local businesses, as well as large retailers like Best Buy, Canadian Tire, Winners, Cabelas, Sport Chek, etc. On the other hand, flyers mailed via Canada Post are sent to mailboxes with whatever else is arriving at that household on that day.
It's important to consider the environment that each delivery method creates. This is significant because this environment can impact the likelihood that your target audience will engage with your mail.
Mail sent through both Flyer Force and Canada Post can also be delivered periodically. Referred to as a "drip" campaign, this means that a large number of marketing materials can be sent out to the mail service provider and released over a period of time (e.g. 3 to 4 weeks).
Working with a Canada Post Expert Partner
Once you're ready to get your direct mail campaign off the ground, consider working with a Canada Post Expert Partner.
A professional mail house will help you take your campaign to the next level. In addition to the added value that experienced mail marketing experts bring to the table, you'll also benefit from campaign tracking. Whether it's call tracking, QR code analytics or other statistics, this information can help you get the most from your campaign.
One To One Marketing will help you maximize your ROI and gain new clients and customers. Plus, as a Canada Post Expert Partner, we can provide extensive targeting options and fast delivery.
Want to learn more about One To One Mailing and how we can help you reach your ideal audience? Request a free direct mail consultation today!