The use of QR codes is becoming more and more popular. This is, in part, due to their ability to provide information quickly and without the need for physical interaction. For example, the ability to scan a QR code to view a menu at a restaurant has helped to reduce the need for high-touch surfaces like menus. While there are many great (and creative) uses for QRs, using QR codes on direct mail and on-site marketing materials can significantly benefit marketing efforts.
Here, our direct marketing experts take a look at how you can enhance your direct mail and on-site marketing with the help of QR codes.
If this sparks a big idea for your next campaign, give us a shout! Our mailing services team can help you implement QR codes on all of your mail marketing materials for an effective and efficient direct mail campaign.
How to Use QR Codes on Direct Mail
There are several ways you can take your direct mail marketing to the next level with the help of QR codes.
Six of the best ways to use QR codes on direct mail include:
1. Linked to a URL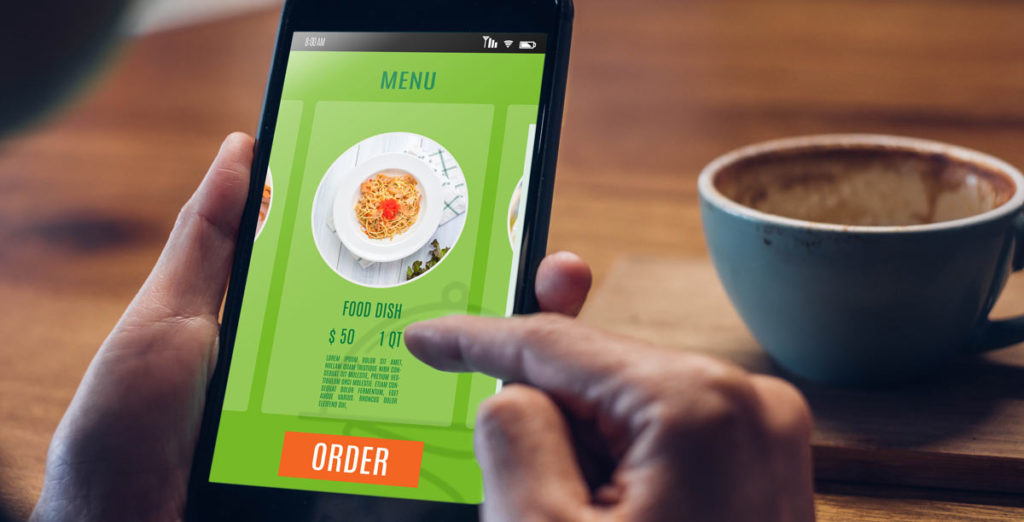 By using QR codes on direct mail that link to a URL, you can send customers and potential clients directly to a landing page or other resource. Better yet, you can add tracking parameters, like UTM strings, to your URL. By doing so, you'll be able to track the use of the QR code and monitor data like the source of the scan, stats on individual campaigns, etc.
Now, you might be wondering – what is a UTM tracking code?
UTM stands for Urchin Tracking Module. A UTM tracking code is a short snippet of text that can be added to a URL. These short bits of text help analytics tools (like Google Analytics) track different information about users that visit your link.
The three most common UTM parameters used for QR tracking include:
Source UTM Tag
A source tag tracks where traffic is coming from. That is, by adding a source UTM tag to your URL, you can determine which referrer your traffic is coming from. For example, if you've added a QR code to dealership conquest mailers, you'll want to add conquest_mailer as your source tag. This will allow you to track all QR scans (i.e. URL visits) that come from this source.
Medium UTM Tag
When tracking QR codes, you'll want to set the medium UTM label to QR. This tag tells you exactly how traffic is coming to your URL. In this case, it will allow you to keep track of the traffic that is coming to your URL via the QR code on your direct mail.
Campaign UTM Tag
A campaign tag will allow you to track how well certain campaigns and marketing efforts perform. For instance, if you are running a holiday-themed direct mail campaign, you'll want to add a campaign tag like holiday_card to your URL. This way, you can track this specific campaign. Using a campaign tag can also help you make changes and improvements to your campaigns in the future.
When you add tracking details to a URL, it can become quite lengthy. This is another great reason to use QR codes, as accessing a long URL via a QR will be much simpler. This is especially true for offline campaigns, like direct mail. When you use a QR code on direct mail, consumers can simply take a picture of the QR. This avoids the need to type in a long string of text. Not to mention, long URLs are not particularly attractive when printed on marketing materials.
2. Text/SMS Messages
Another creative way to use QR codes on direct mail is to link them to a text or SMS message. This can be done quite easily with QR code generators like CueContact. For example, link your QR to a text message that will be sent to a local salesperson who is available to help with questions and inquiries whenever necessary.
Today, many people prefer to text rather than call. So, creating a QR that allows consumers to reach you via text message is an effective option.
3. Scan to Call
QR codes on direct mail can also be set up to automatically call a particular number when scanned. This technique is valuable, as it allows customers and clients to contact you quickly and with little effort.
The world today revolves around convenience. Therefore, the easier it is for consumers to contact your company, the more likely they will reach out to learn more about your business and the products and services you offer.
4. Download Coupons
QR to get COUPONS IMAGE
Want a quick way for consumers to download coupons? Add a QR to your flyer or another direct mail piece that allows them to easily view and download your current coupons.
If you're using a dynamic QR code, you can ensure consumers will always have access to current coupons – without the need to create a new QR code or print additional flyers! We'll discuss more about dynamic QR codes, and their benefits, below.
5. Youtube Video Links
Think it's impossible to include a Youtube video on your direct mail? Think again! If you have a promotional video, home tour, or vehicle walk-through that you'd like to share, you can also do this using a QR code. Simply link your QR to a Youtube video and consumers will be able to access it in one simple step!
This option is especially helpful for car dealerships and real estate agents. It can help you get the word out about a particular vehicle on your lot or a newly listed property, while also showing potential buyers first-hand what the vehicle or home looks like inside.
6. Link to Directions
Another helpful way to use QR codes on direct mail is to link the QR to Google Maps (or another map app) for directions! This way, consumers can easily find their way to you, without the need to look up the route.
This is great for brick-and-mortar businesses, like automotive dealerships, and can significantly increase visits to your location.
Using QR Codes for On-Premise Promotion
Much like QR codes on direct mail, Quick Response codes can also be used for on-premise promotional purposes.
For example, use QR codes on posters in showrooms and stores, stickers throughout your business, floor signs, etc. As with direct mail, QR codes for on-premise promotion can be linked to URLs, YouTube videos, or GPS directions, or used to send a text message or make a phone call.
Looking for some more specific ideas?
Here are a few creative ways to use QR codes for on-premise promotion.
QR Code Decals on Lot Vehicles
Considering adding QR code decals to the vehicles on your car lot.
Link the QR code to a landing page that shows more information about a particular vehicle. This could include pricing details, financing options, and perhaps a walk-through video, as well as a way to contact your sales team.
Another option – use a QR code that allows consumers to send a text message to one of your salespeople. Whether customers are just browsing, or your dealership is closed, it's a great way to provide potential buyers with more details and to entice them to connect with you.
Add a QR to Your Opening Hours Sign
Adding a QR code to the opening hours sign on your business's front door is a great way to engage with customers, even when you're closed!
Want to bring customers back to your business once it opens? Link the QR to your most recent coupons or another promo (think – a "sorry we missed you" offer) to entice them to come back when you're open.
QR Codes on Floor Stickers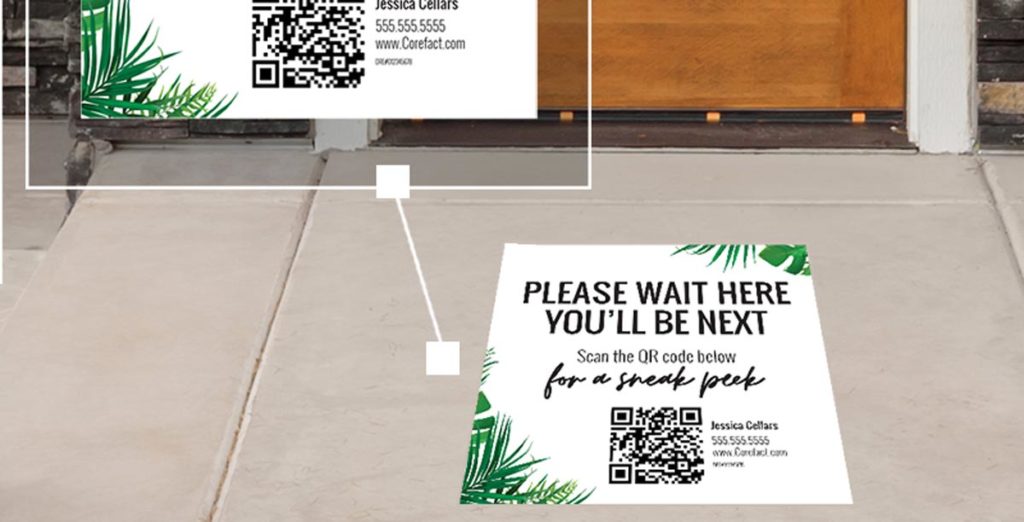 Are people waiting in line to get into your business? Or, maybe they're waiting for an appointment or to see a salesperson. If so, including QR codes on floor decals located throughout your business can be beneficial. By linking these QR codes to captivating content, like a Youtube video or app (if your business has one), you can keep your customers busy and help them learn more about your business – even while they wait!
QR Tracking
Now that we've covered some creative and effective ways to use QR codes on direct mail, as well as on-site at your car dealership, office or storefront, let's take a look at how you can capture information about how these QR codes are used.
QRs are one of the best ways to track engagement. In fact, they are one of the few ways to directly track interaction with on-site promotional materials and other printed marketing materials.
Keep in mind, to effectively track QR code scans, you'll want to use a dynamic QR.
What is a dynamic QR code?
A dynamic QR code contains data (e.g. a link to a landing page) that can be changed at any time. For example, if you link a dynamic QR code to a landing page that contains current coupons, you can easily update the QR to link to a new destination URL when the coupons change. This way, you'll never be stuck with QR codes on direct mail or on-site promotional materials that link to an outdated source.
This is in comparison to static QR codes, which cannot be updated. Once a static QR code is created and printed on marketing materials, the destination of the QR cannot be changed. As a result, you'll need to reprint your marketing materials (or update the webpage the QR code links to) if you need to make a change.
When it comes to tracking, static QR codes aren't easily traced. In fact, you'll only be able to track QRs that link to a URL. To do so, you can add Google Analytics tracking parameters. However, if you're using a QR that makes a phone call or sends a text, tracking will not be possible.
Dynamic QR codes, on the other hand, can easily track several parameters. This includes where the code was scanned, when it was scanned, and what device was used to scan it. Therefore, when comparing dynamic vs static QR codes, static QRs are the way to go!
Advanced tracking can also be done with the help of tools like CueContact. For example, you can receive notifications when your QR is scanned.
Promote Your Business with QR Codes on Direct Mail Today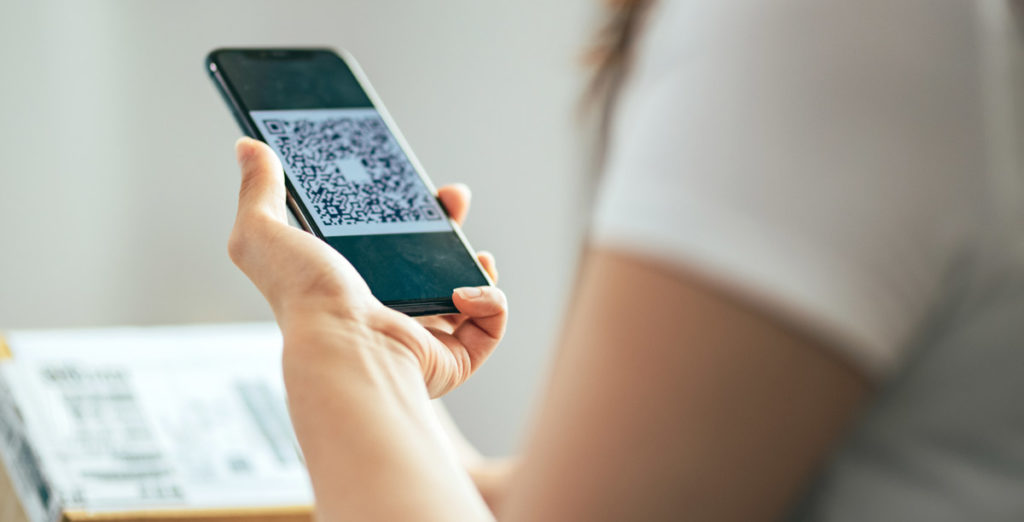 Want to learn more about Canada direct mail and how you can use QR codes on direct mail?
Give us a shout! Our direct marketing experts will be happy to discuss your mail marketing needs. We can help you create an effective campaign that will boost your business!