It's time to connect with your clients, customers and contacts.
It's the most wonderful time of year! The season of party hosting and marshmallows toasting is officially here.
You're busy making your list, checking it twice and shopping for gifts is finally underway. With the chaos of the holiday season,  we want to cross one thing off your holiday to-do list. That's why for a limited time we're offering a special discount on ALL personalized mail Christmas card campaigns.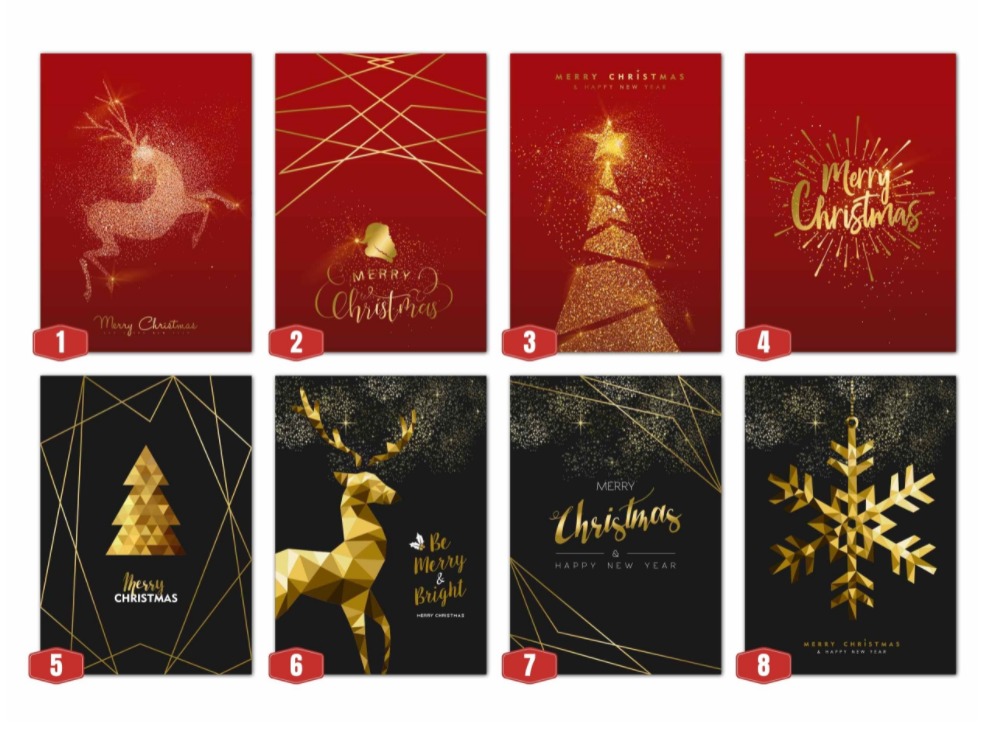 Save 35% Off Print & Design
Order your Christmas cards anytime between now and November 30 to get our promo pricing of 35% off any personalized Christmas card campaigns ordered online.
Use the coupon code: MERRYMAIL35 to receive a 35% discount on design & print services for your Christmas card direct mail campaign*
*All Christmas cards are folded, 8.5″x5.5″, printed in full color on 80 lb stock and include an envelope. Must purchase a minimum order of 100 and must be ordered for business purposes only. Discount cannot be applied to postage.
To get your order started, simply create an account or if you already have an online account set up with us at One To One Mailing, sign in and start creating your desired Christmas card now!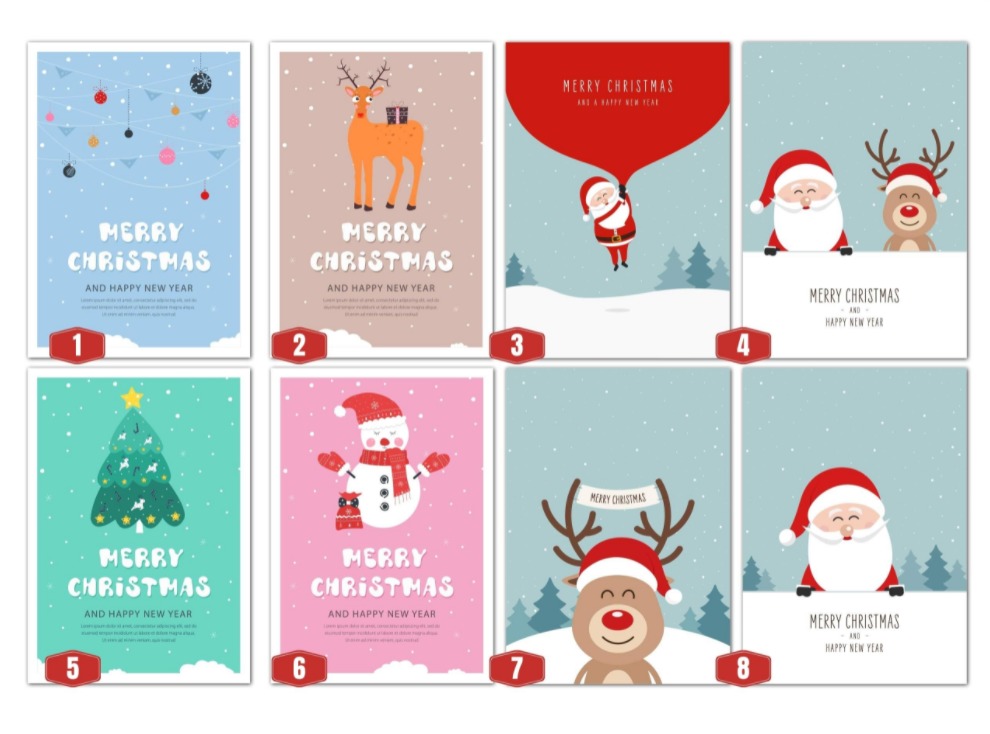 Watch how to build your Holiday Card campaign online.
How to build your card online:
When you build your holiday card campaign online, you will select the card series you want to use. After completion, a new Design Proofing project will be automatically made for you so that you can confirm the specific card design you want.
Load into the project from the email you receive or the "Project Proofing" section of our client portal.
On the 1st panel that loads, select the front of card you want by clicking and leaving a comment.
On the 2nd panel, select your holiday greeting message, or write your own*.
The last panel is for the back design. Select your layout. Your own logo and business info will be substituted for the dummy content shown.
*You have an entire panel to customize a personalized holiday message on the left inside panel. Info can be provided as another comment in the proofing system, or you can upload a document using the attachment tool.
Check out some sample card designs available.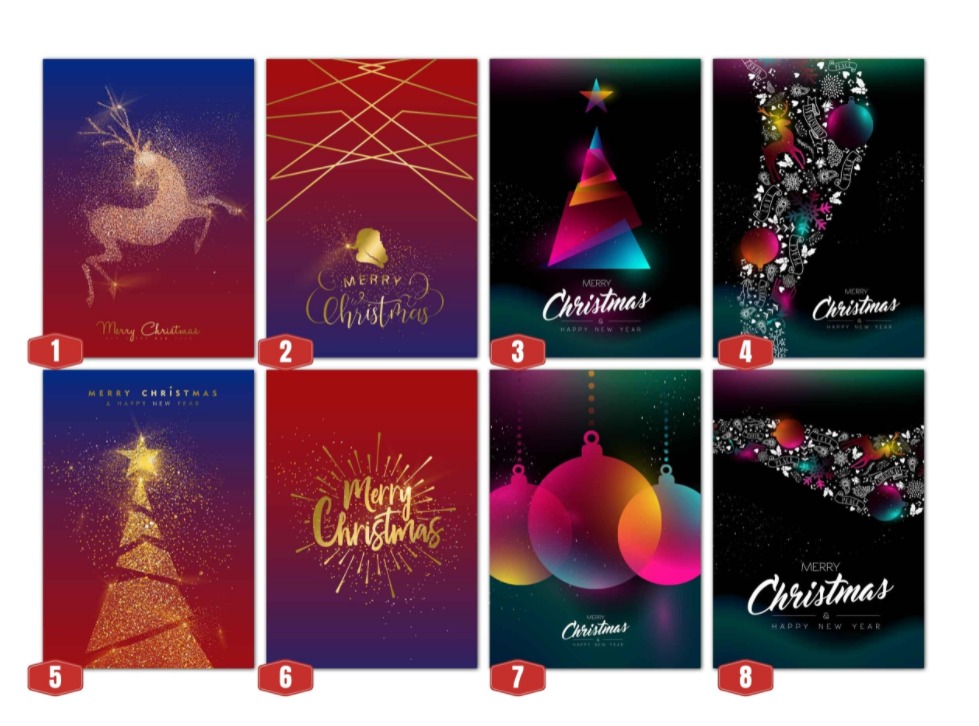 Holiday Card campaign FAQs & conditions.