Join us in exploring direct mail for small business.
This three-part webinar series will reveal how entrepreneurs and small businesses can elevate their brand, create customer loyalty and optimize their return on investment with the help of direct mail marketing.
As a Canada Post Smartmail Marketing Expert Partner, we'll share our unique perspectives and innovative tools to help you design and execute an effective direct mail campaign.
In the world of direct marketing, large corporations undoubtedly have an upper hand. Big businesses have access to all the tools and talent money can buy – from designers and strategists to analytics and consultants.
At One To One Mailing, we believe that entrepreneurs and small businesses should have access to the same resources. As a result, we're dedicated to creating tools and educational content that helps small businesses grow and thrive.
What You'll Learn in Our Direct Mail for Small Business Webinar Series
The direct marketing space has become increasingly crowded. Today, consumers are bombarded with marketing messages in every aspect of life. So, how can you cut through the noise to deliver your message? Direct mail for small business.
Direct mail is an easy and affordable way to market as a small business owner or entrepreneur. More importantly, direct mail for small business is one of the best direct marketing strategies for growth and engagement.
No graphic designer or marketing team? No problem. Direct mail has gone digital.
In our three-part webinar series, we'll explore the benefits of direct mail and demonstrate how you can harness its power to boost your business. We'll also discuss how direct mail has adapted to the digital world. And, what you can do to capitalize using free online tools.
Direct Mail for Small Business Webinar 1 – The Power of Direct Mail
In our first webinar, The Power of Direct Mail, we'll explore the value of direct mail. Our speakers will also illustrate how small to mid-size enterprises can create powerful campaigns to drive sales and engagement.
We'll take a deep dive into:
The value and benefits of direct mail
How small businesses and entrepreneurs can drive leads using direct mail
How to maximize ROI
Common direct mail mistakes and how to avoid them
WEBINAR EXCLUSIVE BONUS: Taking Direct Mail Digital
Our direct marketing experts will also provide an intro on how to take direct mail digital with the help of PostNow. PostNow is a new online direct mail tool that can help you explore your target audience and design a highly effective direct mail campaign at the click of a button.
No need to wait for a quote. PostNow will provide you with all the information you need (including pricing) to get the ball rolling on your latest direct mail campaign. Our speakers will discuss the impressive ways in which direct mail has evolved to have relevance in the digital space. We'll also cover everything you need to know about how to create an effective direct mail campaign using this innovative tool.
Meet Our Speakers
In our Direct Mail for Small Business Webinar Series, you'll hear from some of the leading minds in the direct mail and direct marketing space.
Our speakers will share their industry insights to help you outshine the competition, gain new business and build lasting relationships with clients and customers.
Craig Freer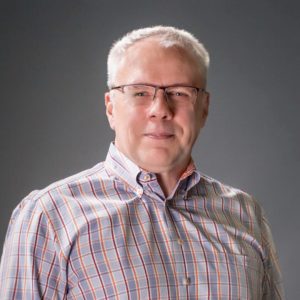 President
One To One Mailing
Who says creating a Direct Mail campaign has to be a difficult, cumbersome experience? Not Craig Freer, President of One To One Mailing.
Craig started his foray in Direct Mail 26 years ago. He began with the most basic equipment and a commitment to his clients that he would help them with every step of their campaigns. Fast forward to 2022 and Craig's team has grown to 20 team members – all of whom are committed to ensuring that their client's successful use of Direct Mail has not diminished.
Join us for our Direct Mail for Small Business Webinar Series, where Craig will share his extensive knowledge and industry insight to help you harness the power of direct mail.
Nate Schick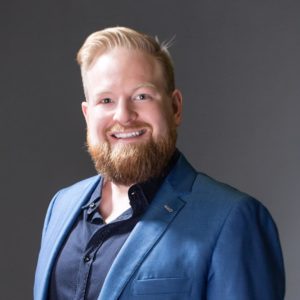 Co-founder
PostNow
Think direct mail marketing is too difficult or expensive for small businesses? Think again! Nate Schick, co-founder of PostNow, has made it easy (and economical) for small businesses in Canada to design and distribute high-quality direct mail campaigns.
After noticing a lack of tools and resources for small businesses to effectively harness the power of direct mail, Nate set out to change the direct marketing landscape. By combining his experience in digital marketing and lead generation with his high-level understanding of the direct mail space, Nate created PostNow. Nate continues to strive to reduce the complexity of direct mail and to provide small businesses with access to the same tools and strategies that are available to multi-million-dollar companies.
In our Webinar Series, Nate will share his insight into digital marketing and lead generation. He'll also demonstrate how to create effective direct mail campaigns with the help of PostNow.
You Don't Want to Miss This Webinar Series
Ready to learn more about direct mail for small business and how you can start generating leads and connecting with customers using this proven direct marketing strategy?
Here's when and where you can catch our exciting three-part series:
Webinar 1: The Power of Direct Mail
Date: March 2, 2022
Time: 11 am MST
Where to Find It: https://postnow.ca/webinar-register/

Webinar 2: Designing for Success & ROI
Date: April 27, 2022
Time: 11 am MST
Where to Find It: link coming soon.

Webinar 3: Direct Mail In A Digital World
Date: June 8, 2022
Time: 11 am MST
Where to Find It: Link coming soon.

We look forward to seeing you there!